Subscribing as a Gold Member gives you full access to everything in the Learning Center. You'll receive new monthly content as well as access to all of our on-demand courses and our private forum just for members. Plus you get download access to everything under the free membership.
Each month we will have a live Q&A call with Rebecca so you can ask any questions you have in general, or about the content or courses you've been hearing.
Gold Membership also gives access to virtual Healing Story Circles, which are a huge value. Gold Members have the opportunity to join in special video calls where we create a safe space for parents to share what's happening in their lives, and be seen, heard, and felt. Members who attend these calls LOVE them and come back month after month to check in with each other. Two times are offered each month to accommodate all time zones. $100/mo value.
Courses Included with Purchase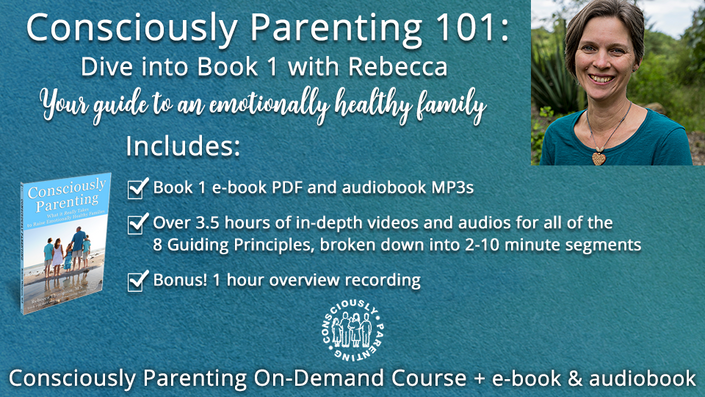 Consciously Parenting 101: Dive into Book 1 with Rebecca
Your guide to an emotionally healthy family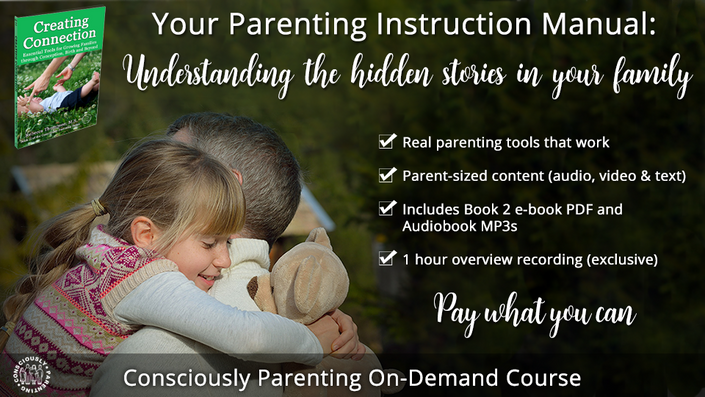 Your Parenting Instruction Manual
Understanding the Hidden Stories in Your Family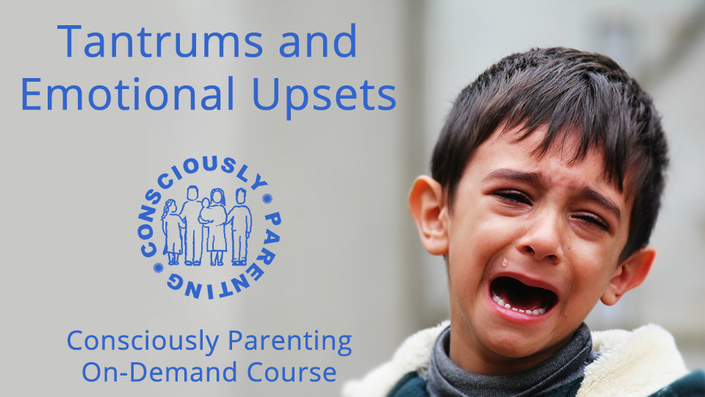 Tantrums and Emotional Upsets
We all have those situations when our child is melting down (and maybe we are, too!) and we don't know what to do.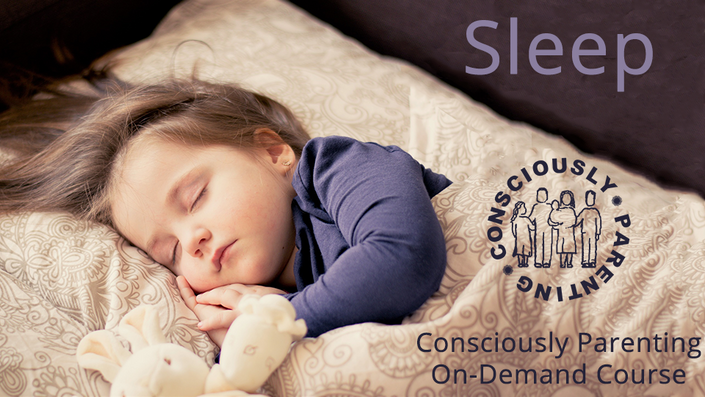 Sleep
A new perspective on one of our basic physiological needs, and ways to help our own families get more sleep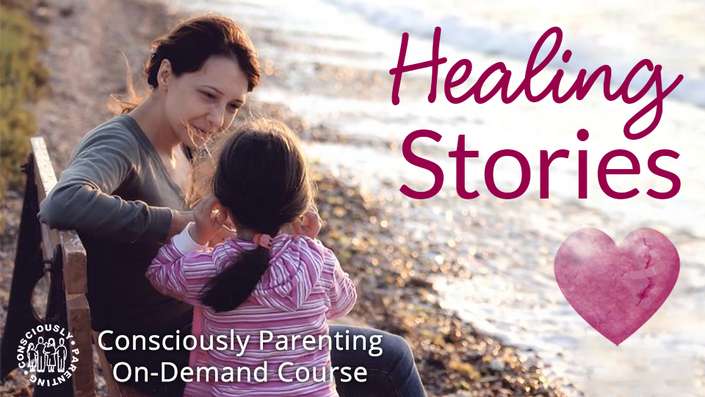 Healing Stories
Simple techniques to create more connection and heal from overwhelming experiences.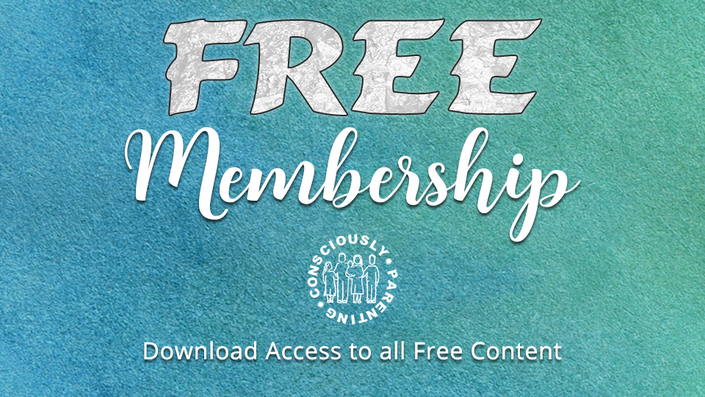 Download Access to Free Content
Download Access to all Free Content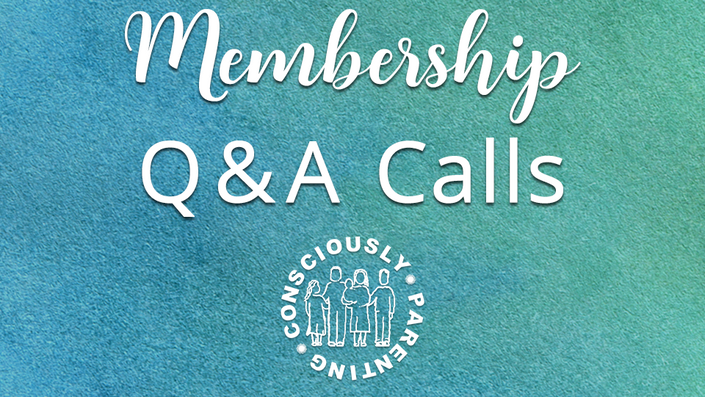 Membership Q&A Calls
Ask Rebecca anything! Recordings will be posted here.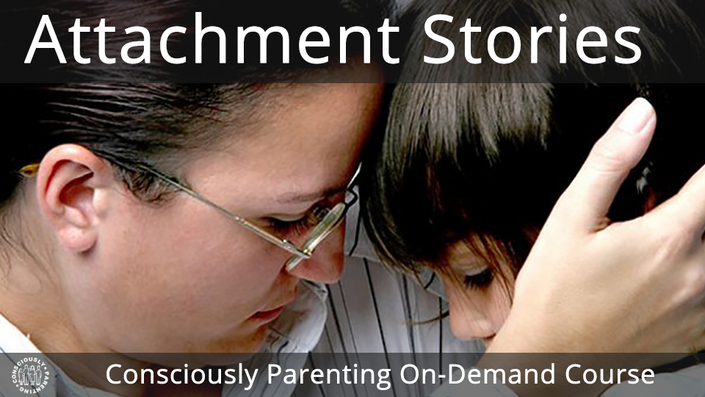 Attachment Stories
Attachment isn't just for babies! Whether your child is a babe in arms or a teen, this information will support you and your family.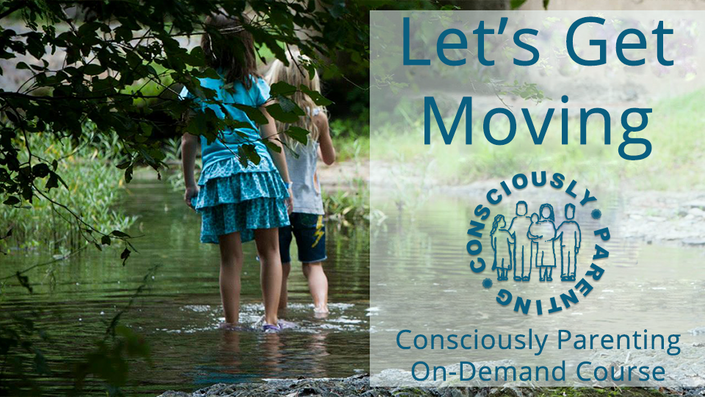 Let's Get Moving
One of the most important things for regulating yourself is movement. In this series, we look at how you can help your kids (and you!) get moving!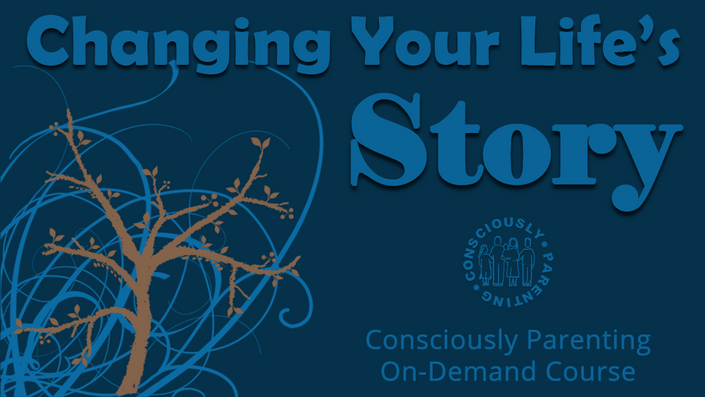 Changing Your Life's Story
A series of 5 classes to help you to understand more about your own journey, as well as giving you the tools to support you and your family.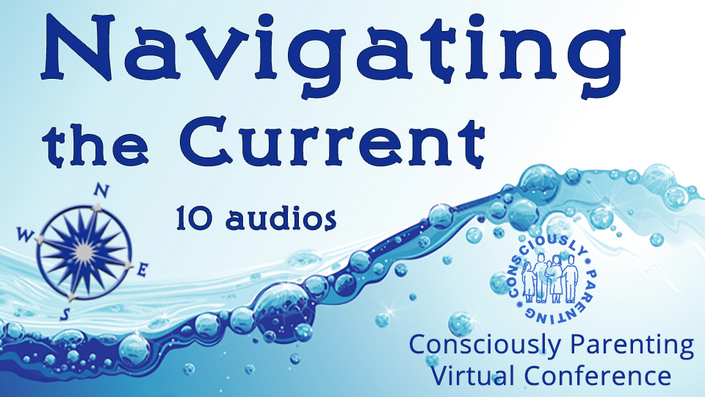 Navigating the Current
A series of 10 audios from our 2010 Virtual Parenting Conference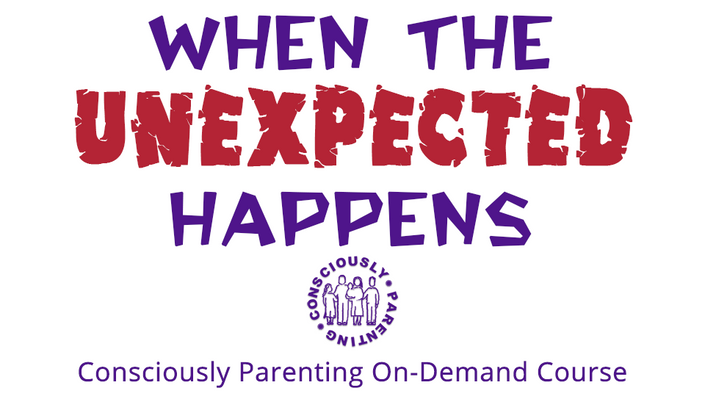 When the Unexpected Happens
A series of 8 classes to help you and your family heal from overwhelming experiences.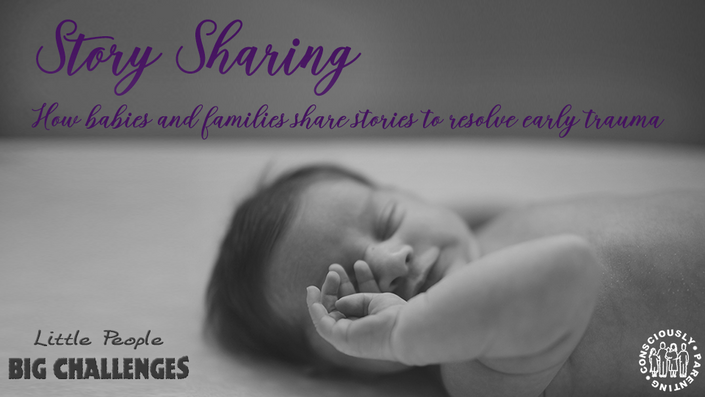 Little People - Big Challenges: Story Sharing
How babies and families share stories to resolve early trauma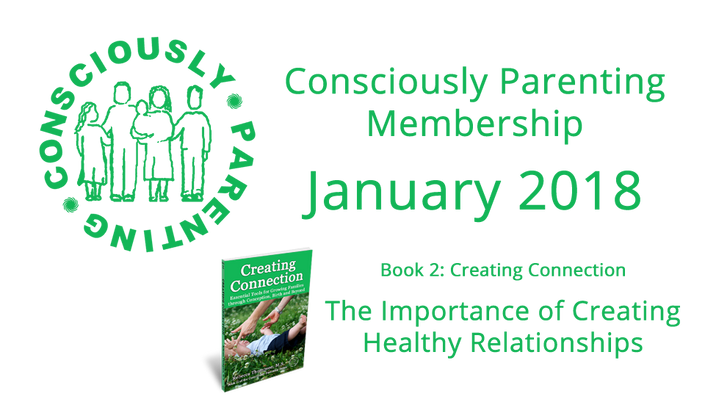 The Importance of Creating Healthy Relationships
January 2018: The Importance of Creating Healthy Relationships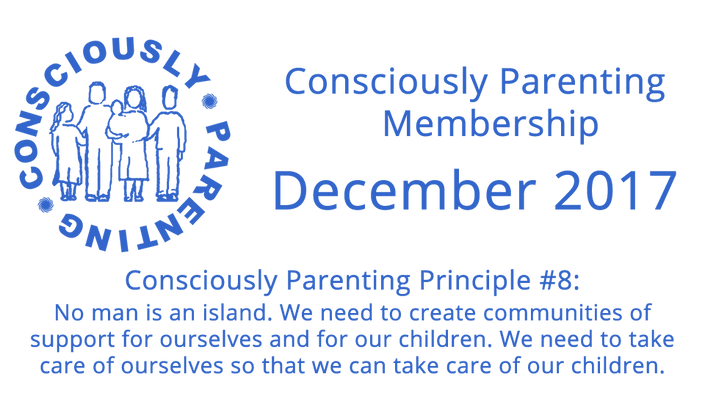 Support and Self-Care
December 2017: Consciously Parenting Principle # 8: No man is an island.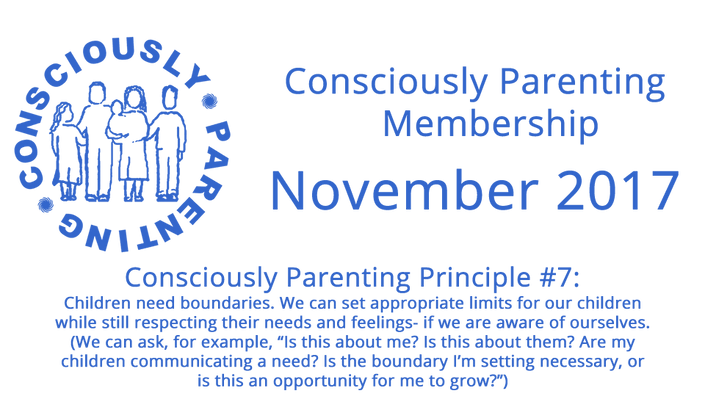 Boundaries!
November 2017: Consciously Parenting Principle # 7: Children need boundaries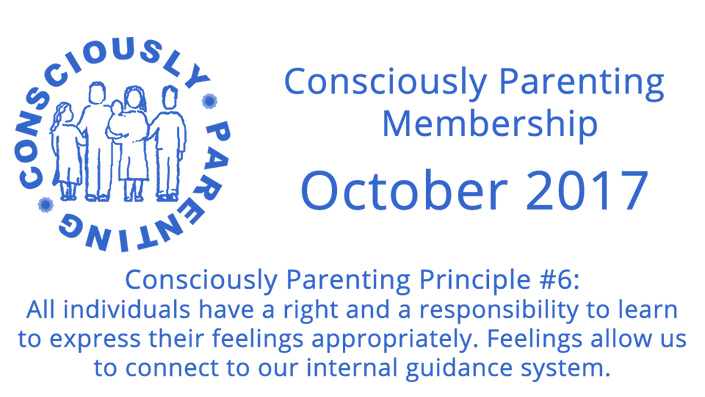 Feelings
October 2017: Consciously Parenting Principle # 6: All individuals have a right and a responsibility to learn to express their feelings appropriately.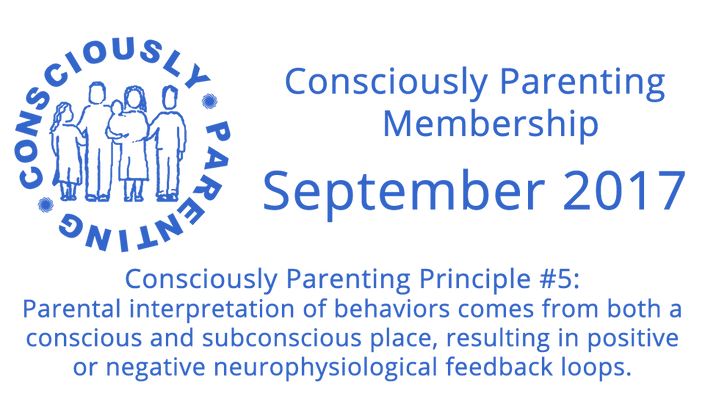 Interpreting Behaviors
September 2017: Consciously Parenting Principle # 5: Parental interpretation of behaviors comes from both a conscious and subconscious place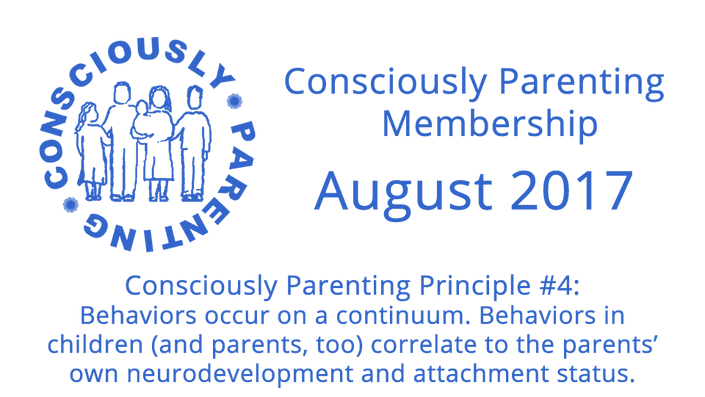 Attachment and Family Life
August 2017: Consciously Parenting Principle # 4: Behaviors occur on a continuum.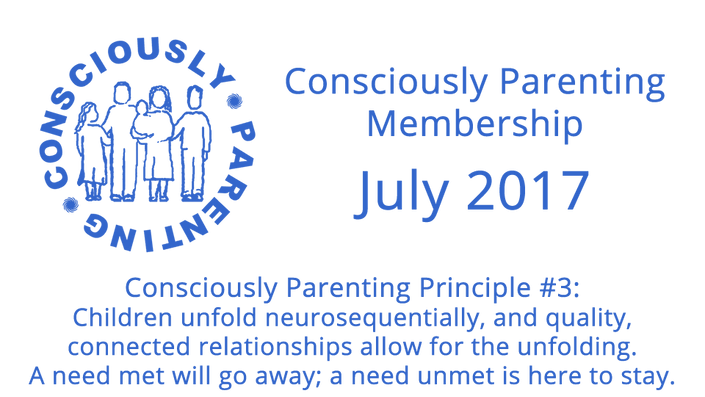 Attachment (Not Parenting) for Healthy Development
July 2017: Consciously Parenting Principle # 3: Children unfold neurosequentially, and quality, connected relationships allow for the unfolding.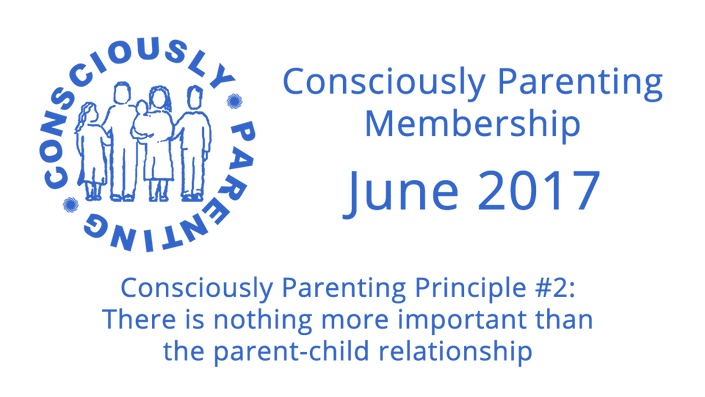 Just say no to punishment?!
June 2017: Consciously Parenting Principle # 2: The parent-child relationship is more important than any behavioral intervention, consequence or punishment.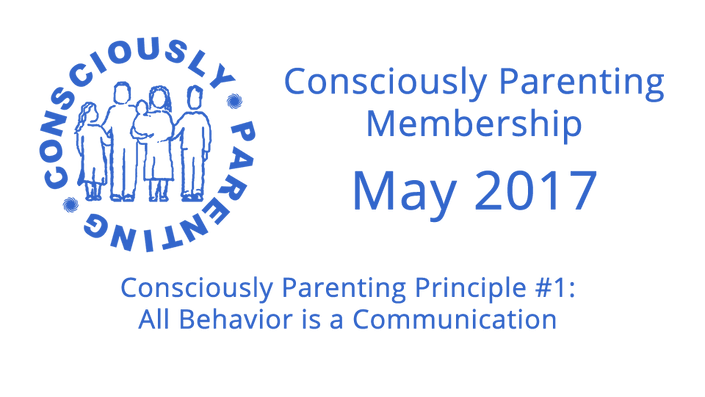 Become a Behavior Detective
May 2017: Consciously Parenting Principle # 1: All Behavior is a Communication
Original Price: $486
This course is not open for enrollment.
Your Instructor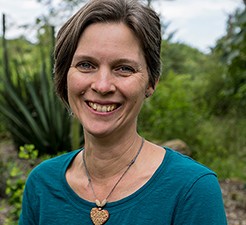 Rebecca is the founder of The Consciously Parenting Project, LLC, and author of 3 books (Consciously Parenting: What it really Takes to Raise Emotionally Healthy Families, Creating Connection: Essential Tools for Growing Families through Conception, Birth and Beyond, and Nurturing Connection: What Parents Need to Know about Emotional Expression and Bonding), numerous classes and recordings, and the former co-host of a radio show, True North Parents.

Frequently Asked Questions
How is this different from other parenting information?
Most parenting information is based on our cultural biases and is not focused on what is in the best interest of the relationship. Everything you're going to see here, from common challenges to more difficult situations, is based on current neuroscience, attachment research, epigenetics, neurobiology, psycho-neuroimmunology, sociology, pre and perinatal psychology, and our basic biological needs. Lots of big words there, but it's the latest and greatest ways of understanding our brain, our genetics, our culture, our early life influence, our body, and our relationships. Truly cutting edge information. Science is great, but everything we talk about here is meant to bring you back to your own inner guidance with all that science-y stuff in mind. You know your family better than anyone else. We strive to give you the space here to find your own way, to give you some new information that points you in the direction you're trying to go to navigate those places you feel stuck - toward peaceful, connected relationships in your family. Punitive, consequence-based solutions can't help a hurting child or a hurting family feel better. A hurting person isn't going to feel or act better when we make them feel worse. But connected relationships can and do heal deeply. We just don't always know how to do that, especially when we're feeling challenged. We'll help you get there.