Welcome to the Consciously Parenting Learning Center!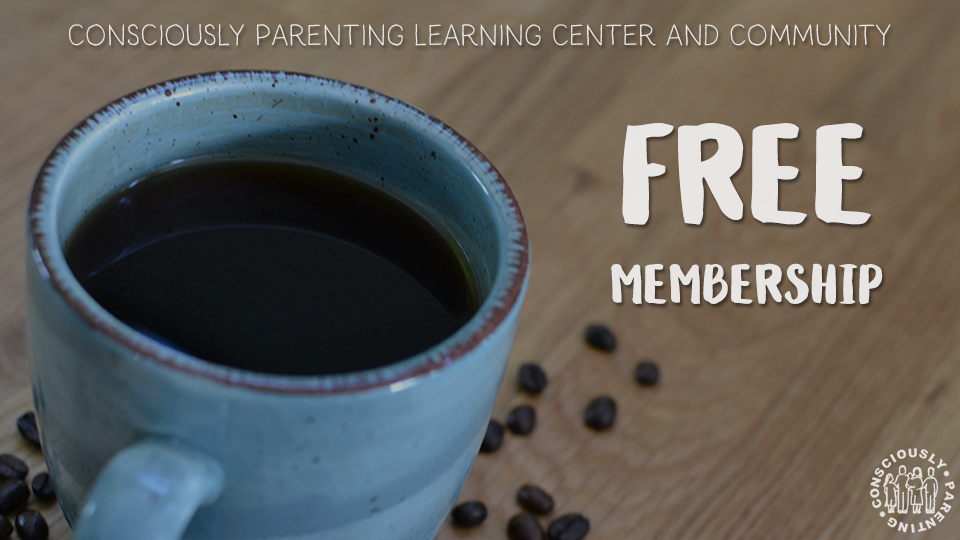 First thing's first - sign up for Free Membership!
Then take a look around. On-Demand courses are available for individual purchase, on a pay-what-you-can basis.
Everything Membership is currently closed, and will be reopening next year. If you'd like to be notified when it's open, you can sign up here:

Email Address
Join e-mail newsletter
Notify me!
---
Pay what you can…
Please pay as much as you can afford to support the work we're doing here at The Consciously Parenting Project. We strive to make our information affordable for all families. If you can afford more, you're helping to support a family who might not otherwise be able to have the support, so thank you for paying more when you can.
Together we are stronger.
Together we make a difference.
Together we make the world a better place.
---
When you sign up for Free Membership, you'll receive:


A large library of content accessible 24/7. You can choose the topics you're most interested in, to meet you right where you are, right now.
Gentle reminders and inspiration to help you parent in a gentle, loving way with respect for you and your kids.
Tools to help you along the way.
A community of other gentle parents to help you find your own way.
Inspiration
Support
Down-to-earth education
---
Free Membership is for you, if:

You are interested in staying more connected in your family.
You want to be able to access information and encouragement 24/7 from the comfort of home.
You are dedicated to creating, nurturing and healing your family relationships.
You want to understand the impact of our early experiences for ourselves and our kids.
---
Who is Learning Center membership NOT for?


Parents who want to use traditional behavior-based parenting techniques.
Parents who want to figure out which punishment is the best for what their child just did.
Families who would prefer to use sticker charts and time-outs won't find this information helpful.
Families who want to only connect with others in person since it's all online.
Sole support for parents who are in crisis. (It would be a great additional support to individual consultations with Rebecca.)