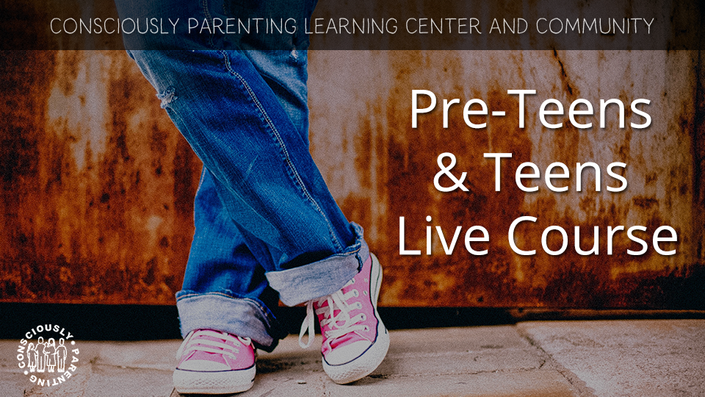 October 2019- Consciously Parenting LIVE Pre-Teens and Teens
Guidance and Support for Parenting Kids 9-19
Course opens Friday, Oct 18, 2019!

Are you parenting a pre-teen or a teen? Need a little guidance and support to handle the ups and downs of this special time?
Teens and pre-teens can be a lot of fun. AND they can also require a lot of you in different ways than they did when they were younger. Consciously Parenting pre-teens and teens requires lots of breathing, lots of listening, lots of realizing it probably has nothing to do with you and everything to do with what's going on for your child. And recognizing when you've made it about you and taking the time and making the space for you to see what it's bringing up for you. When our kids enter into this growing time, it brings up our own experiences (for better or for worse) and creates an opportunity for us to heal together. <3
This online course with Facebook group and live Ask-Rebecca-Anything Calls will be focusing on understanding your preteen and teen, including basic brain development, strategies to help you stay connected as you grow together, and help for handling the inevitable ups and downs of parenting children as they become teens and young adults. You'll leave with a new way of looking at what you're seeing and tools to help your children stay connected to you while they're navigating the bumpy and sometimes messy road of adolescence.
About the Course:
Content is in short videos that you can consume on your own time from the comfort of home. You can watch the videos over and over as your child grows and your relationship changes. Included in the content are the following topics:
-Basic brain development and why the teen years can be so challenging for parents and growing children
-Understanding your own story of being a teen and why that matters as you parent your own teen
-Focus on how to stay connected as they grow or reconnect if you're feeling disconnected
-Practical tools to stay out of power struggles and help empower your kids to make good decisions for themselves
-Goals of emotionally healthy families and what it looks like at each developmental stage from pre-teen to early teen to young adult
-Help your child understand what's happening with their brains and bodies. Includes suggestions for how to talk to them about it and create an open dialogue.
-Sex, drugs, and porn. Supporting your kids and maintaining communication on these important topics.
-Nurturing resilience and the best things you can do to support your child's optimal development
-Technology and how to support them to navigate in our current world of computers, phones, and all the other things vying for their time and attention
-Balancing boundaries and letting them make their own decisions (and mistakes!)

-We'll also be looking at special circumstances in parenting, including when your child has a difference in chronological and emotional age, neurological difficulties, diagnoses, and more
What's Included:
-Four 30-minute live Q&A recorded calls with Rebecca to answer YOUR parenting questions (If you can't join live, send in your questions and listen to the replay on your own time!)
-Private Facebook group with forever access
-Conversations within Teachable (where you'll watch, listen, or read the content) on each topic, so you can ask your questions and share stories when you're listening to the information.

-Rolling access to course support calls. When course repeats, get access to Q&A calls again.
-Bonus: Member Ask Me Anything Calls once per month

-Forever access to content
Course opens Tuesday, October 15, 2019! Our first live call is Monday, October 21 at 12pm EDT. Calls will be held every other week and will be recorded in case you can't join live. Bring your parenting questions or send them in to Rebecca!

Calls will be on Monday, October 21, November 4, November 18, and December 2 at 12pm EDT (New York time).
Your Instructor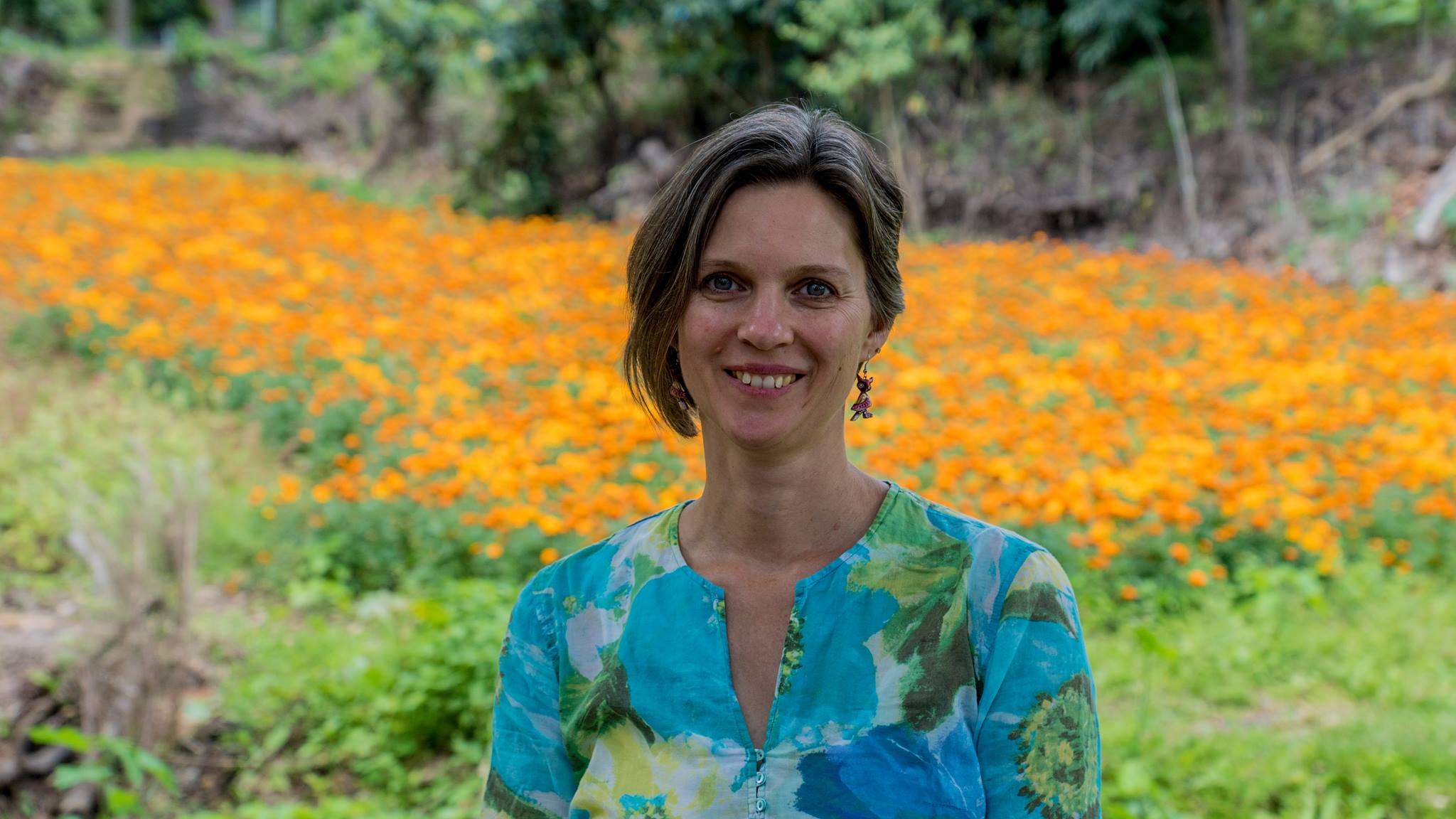 Rebecca is the founder of The Consciously Parenting Project, LLC, and author of 3 books (Consciously Parenting: What it really Takes to Raise Emotionally Healthy Families, Creating Connection: Essential Tools for Growing Families through Conception, Birth and Beyond, and Nurturing Connection: What Parents Need to Know about Emotional Expression and Bonding), numerous classes and recordings, and the former co-host of a radio show, True North Parents. She is currently working on her 4th book, All Relationships Can Heal, due out in early 2020.

Course Curriculum
Welcome to the course!
Available in days
days after you enroll
Development
Available in days
days after you enroll
Boundaries and Communication
Available in days
days after you enroll